Travelin', by the Mighty Kelltones (2018)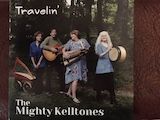 I was part of this Maryland band for a few years from 2016 through 2018, primarily as one of the vocalists. But I also played bodhran, guitar, ukulele, and even the hurdy gurly once. 
  Blue Moonlight (2008)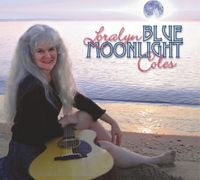 Whether it's a new "traditional" Folk song, an Irish ballad that could be centuries old, or a classic  heartbreak Country song, Loralyn's clear voice and evocative songwriting transport you to other places, other times.
In these original songs, maple trees wear lipstick, golden songs are sung on uncharted shores, the Northern Lights dance for the dead, and sweat is champagne skin. Let paper angels carry pain away and gypsy stars take you along, while the trains sound more lonesome in this blue moonlight.
Accompanying Loralyn on her debut release, Blue Moonlight, with their own expressive playing are: Jon Carroll (Mary Chapin Carpenter Band, Starland Vocal Band) on piano, Fred Lieder (Lisa Moscatiello) on cello, Dave Van Allen (Last Train Home) on pedal steel, Robert Spates on violin, David Kitchen, and other wonderful DC area musicians. 
Produced by multiple Wammie winning producer, Marco Delmar, these are songs that explore desire, loss, and hope.
"Your very lovely CD 'Blue Moonlight'... I have your CD playing and it is so nice to receive a record where every track can be played,it makes programming a real pleasure."                                            - Danny Watson, 2MAX FM91.3 Narrabri, NSW Australia
"your voice is so gentle and your songs so warm that listening to you is like taking a bubble bath!" - Carey Creed, Wammie winning Singer/Songwriter
Holiday Feast Vol. 8 (2005)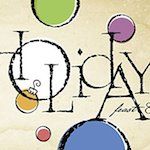 I was honored to have my Christmas song, "One Last Letter to Santa," appear on this Hungry for Music's annual collection of both original and popular Christmas songs performed by Washington DC area bands. (2005) Another local musician, Roger Henderson, joins me on guitar and harmony vocals.
Proceeds from these CD compilations provide funding for Hungry for Music's programs to provide instruments for inner city children. To order, go to: www.hungryformusic.com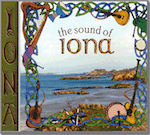 Local pan-celtic band, IONA, first recorded my song,"Lark in the Morning, Wild Geese at Night," on their 1998 release, The Sound of IONA.I was thrilled when they included it on IONA's anniversary release, A Celebration of Twenty (2006), which won a Wammie Award. Order at www.ionamusic.com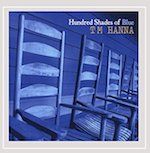 T M Hanna asked me to record harmony on two of his songs on his 2010 album, Hundred Shades of Blue. I remember first being asked to lay down a bodhran track, then once in the studio, being persuaded to sing as well. (Didn't take a great deal of persuading.) www.birdphluph.com